The Story Behind our Wellness Teas:
At the end of 2021 I added a brand new line of wellness teas to my catalog. Twenty two to be exact, that is twelve more tea jars than I can fit on the main tea wall. That should be your first clue that this wellness line is something extra special and worth exploring.
This collection of wellness teas covers the spectrum of what you would desire in a wellness line. The cherry on top is that they are blended locally by Sally, owner of Mama-te-a.  She has attentively created a line of organic wellness teas that are blended with creativity and thoughtfulness. I wanted to share the story with all of you how this wellness line was conceived.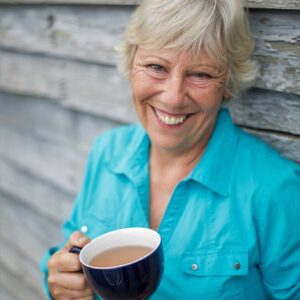 In 2015 Sally moved into a new homestead in Helvetia, Oregon, with a vision to grow chemical and toxin free medicinal  herbs and vegetables. She had grown up eating herbs and drinking tea, two things that  brought back good memories of her Grandmother and her in England.
Her motivation to take her understanding of herbs to the next level was catapulted into hyper speed when her 26 year old daughter was diagnosed with breast cancer. With her daughter's diagnosis, Sally was on a mission to figure out how she could use herbs to  support her daughter during this health crisis.  She consulted with an herbalist, and progressive doctors, where it became apparent to her that there are countless health benefits of blending herbs for tea. She began to grow more varied and specific herbs on her land, learning the many uses of the holistic medicinal properties behind each plant.  With all her knowledge she started creating tea blends to soothe & support her daughter through her aggressive cancer treatments and recovery. Her first blend, Recover, is a powerful combination of supportive herbs that have been historically been used to support the body through its own healing process. From this first tea sprung one "RE" wellness blend after another and another. ​Her homestead garden couldn't keep up with the demands, but rest assured, she sources only organically grown herbs. ​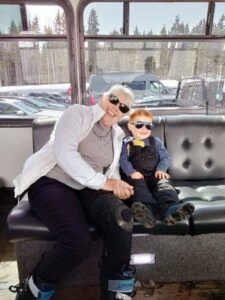 I am happy to report that Sally's daughter is now doing well and less than a year after treatment stopped, a true miracle arrived that shocked everyone including her medical team, a beautiful, healthy grandson. Everyone is doing  great and George is now helping his Grandma in the garden with the hope that  he will  pass on all this knowledge to the next generation!