For the Love of Hibiscus:
I love to garden and watch the evolution of color changes as we move through the seasons. One of my  late summer favorites is a beautiful hibiscus that cascades over my walkway in my backyard. At the tea house we have dried hibiscus flowers and hibiscus blended teas. So I have been surrounded by hibiscus for a long time. However,  It wasn't until we had a class in the store that I learned more about this flower. The class was a workshop about the medicinal qualities of plants, taught by Amanda Mayther, an ayurvedic herbalist.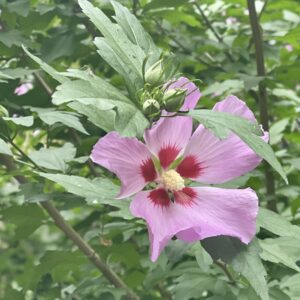 What we learned in this workshop was that hibiscus has been enjoyed by many cultures around the world. There are more than two hundred species of shrubs and trees in the hibiscus genus.  The only  part of the plant that is steeped is the petals but the whole plant is edible. The petals create a bright red tangy tea containing a very high level of antioxidants and one specific type of antioxidant called anthocyanin. This type of antioxidant is also found in berries. It's what gives them their nice, red color, and has been linked to reducing your risk of chronic diseases. Studies on hibiscus tea and blood pressure are some of the only ones done with human subjects. All the results show that this plant can indeed help lower high blood pressure, it can also be dangerous to anyone who's blood pressure is already low. So beware and check your blood pressure please.  Another helpful power of hibiscus tea is that it doesn't just look or taste like cranberry juice, it also has the same healing properties. Just like cranberry juice, hibiscus is said to work wonders for getting rid of and preventing urinary tract infections (UTIs). This is a short overview of this fabulous plant but I speculate that we have just begun to learn about all the health benefits of this flower.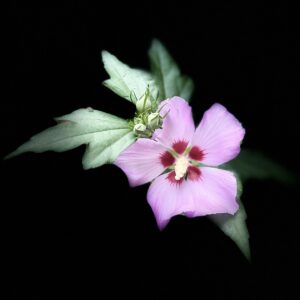 There is nothing like finding out that the flowers or plants in your yard have a long history, not only as a beautiful creation, but also in the culinary and medicinal world. Keep a look out for more blogs about the power of plants!