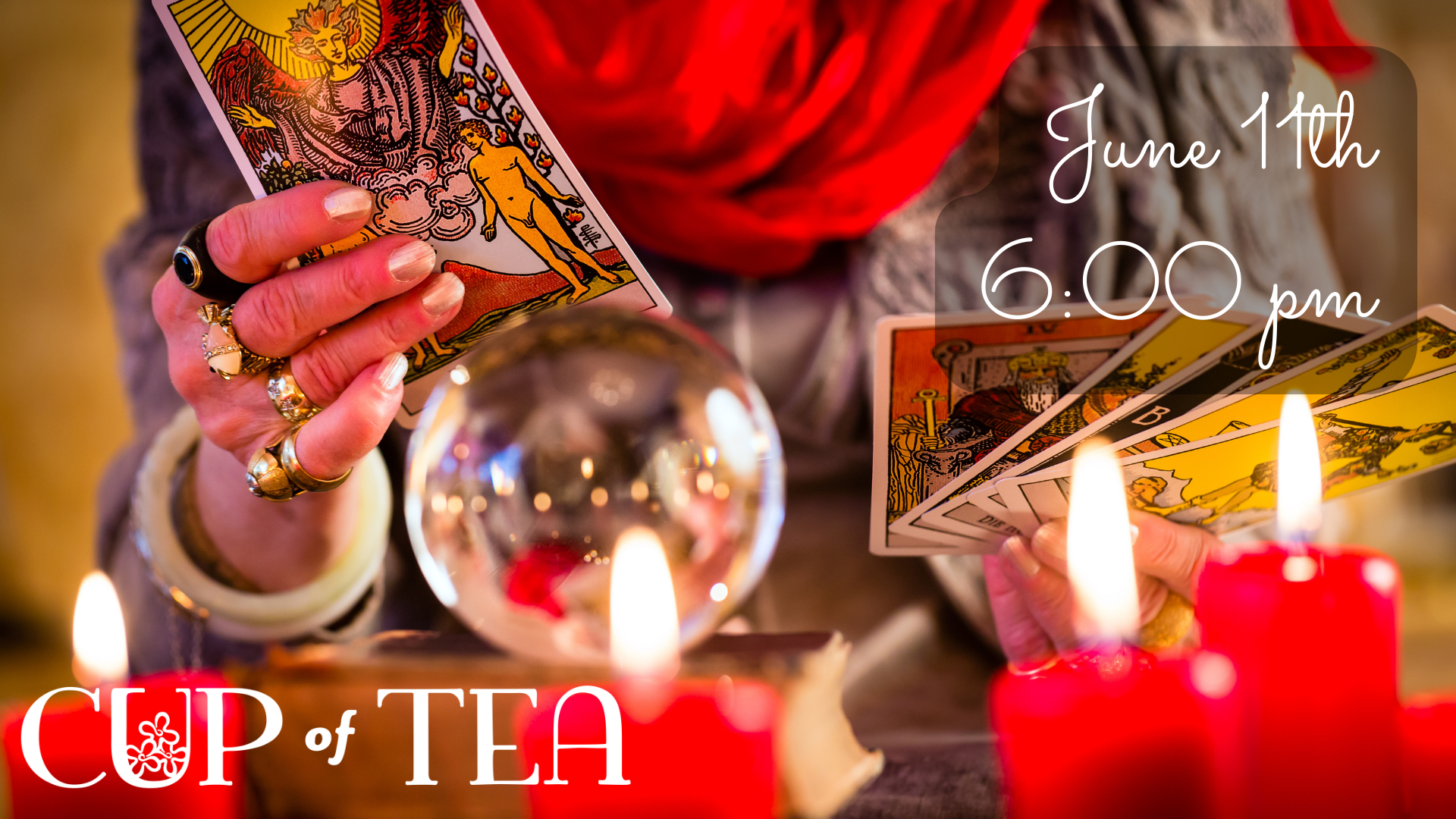 Psychic Reading with Aine Sullivan
Join us for an evening with Aine, the "Witch of all trades" for a gallery reading. If you haven't experienced a gallery reading before, one can never predict who will show up to join the gathering,  living and non-living. Experience Aine communicating with the spirit  world in a group setting where all can hear what the spirit world is telling her. We will begin the evening at 6 pm getting cozy with a little tea time and the reading will start at 6:30pm. Don't miss out, someone might be trying to contact you!
Áine Sullivan founded SerenWitchery in February of 2018. An eclectic "witch of all trades" she is a practicing witch, healer, and psychic/medium. She provides various Magickal services, such as Tarot and Crystal Ball Readings. She is also a Crystal Reiki Master, Sound Therapist, and Gem Elixir Potions Master learning her trade from the Elders in the community.  She also teaches Magick and different energetic subjects, and is available for hand-fastings, house cleansings, and other Magickal Services.
She worked on a non-profit board for a Pagan organization, serving for 13 years, and was initiated as a High-Priestess in June 2016. She got her Reiki Master Certification in May of 2020. She is currently a retired sign language interpreter with 32 years of experience in the field. All services that she offer are available to the Deaf, Hard of Hearing and Hearing Communities
(ASL Friendly).
Working daily to meet the mission statement:
"Making the everyday witch's life easier through Serendipitous Witchery"